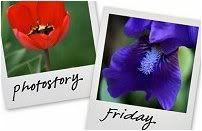 Hosted by Cecily and MamaGeek
He's growing up (again!)
I know he's growing every day but every so often, something will happen that really reminds me of how much he has grown.
We took Aaron to the beach and he of course ran to the water. That was expected.
Then, he came to me and asked me in a very grown up way "Please, no pants".
After that, he says "Mama, please take nappy off"
Fine. Go ahead. It was a safe environment and he was having so much freedom and so much fun.
What surprised me about the whole thing was that he communicated calmly and without any frustration or whining. Very often, he gets grouchy and frustrated when he can't get things done. And the whining, well, he's not an all day long whiner but definitely has a daily whining episode, a looong episode.
Maybe the freedom he felt somehow got all the frustration out of him for the moment and allowed him to just ask for things normally.
Its amazing what a day at the beach does for everybody's mood....
I've read on a few people's blogs that summer is coming to an end in now for all of you in the northern hemisphere. Its time to come south, summer is only just beginning here!