Aaron was such a terrible sleeper as a baby that until today, I am still amazed to watch him sleep. This is especially the case if he falls asleep outside his bed.
We took him to a huge indoor playground at a mall recently. That place was any child's heaven! There were ramps, tunnels, multiple ball pools and best of all, the slides looked like they were 3 floors tall.
Aaron was non-stop in there for nearly three hours. He really wasn't faking it when he told me that he couldn't walk out to the car. We no longer use a stroller with him and he's too heavy to be carried so the best I could offer was a shopping trolley.
Literally 2 minutes after I put him in there, this is what I see...
Oh, the pink striped socks? The playground insisted that all kids and parents wore socks so, they were the cheapest pair I could find in the nearby shops. He didn't seem to mind.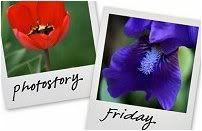 Hosted by Cecily and MamaGeek