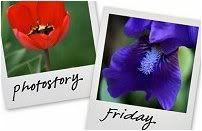 Hosted by Cecily and MamaGeek
Here he is sometime in Week 1.
I can't remember what we were trying to do to him on that day! We thought we had this really quiet baby who didn't like crying. That all ended at the start of Week 2 (I think).
And here he is today, in Week 100. I bought a pack of face crayons.
I can't believe how fast all these 100 weeks have gone by!