My biggest complaint about Aaron is that he is a very poor sleeper and has been from the start. Apart from being extremely difficult to put to sleep when he was an infant, he is also an incredibly light sleeper.
Apart from the obvious things like flushing the toilet or making too much noise when closing a door, he has also been woken up by the neighbor sneezing and my father stirring his Milo a little too enthusiastically downstairs.
After two and a half years of practice, he's getting better. There are bad days and good days. On a bad day, he'll wake up if you put the slightest amount of pressure on his mattress. On a good day, amazing things like this happen:
The entire world map had come unstuck and flopped down on him!
He was still in the same position that I left him in. AND, he went on to sleep another hour. I couldn't believe it!!!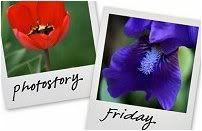 Hosted by Cecily and MamaGeek